Are you excited to know about the latest trends in décor and furniture styles? We are too! According to experts, 2019 will emphasize and give room to the timeless décor elements to be regenerated in rather modernized forms. Nevertheless, there will definitely be some new stuff to give this year its special mark when it comes to interior design. Check our list!
More Wood
While wood has always been a timeless element of interior design, we expect it to gain more popularity in 2019. This year, we will see more wood in places like the bathroom, dining room, or kitchen.
People are increasingly seeking connections from nature. Whether it's contextually appropriate or the perfect counterpoint to help modernize an existing restaurant, for example, wood is a timeless, versatile material., said Chris von Eckartsberg and Hans Baldauf from BCV Architecture + Interior.
Maximalism versus Minimalism
We all know the less is more famous interior design approach. Apparently, the new more is more maximalism movement is going to turn the tables in 2019.
Home design giants like Houzz and Freshome are saying it's time to get in on the maximalism trend. But what does that mean? It simply means that the stark, modern look has had its day. Now, the general taste is moving toward bolder, more pronounced, and more saturated design color schemes!
Modern Bohemian

© www.greatideahub.com
When we think about Boho, we recall the busy and overwhelming style with all the layering and bright colors. This time, Bohemian style will make a comeback, but with a more refined and modern twist. Today's Bohemian look is particularly defined by furniture that is made from natural materials like wood, leather, stone or metal, the typical Persian and Kelim rugs, and the patterned, vibrantly colored cushions and throws.
Black Kitchens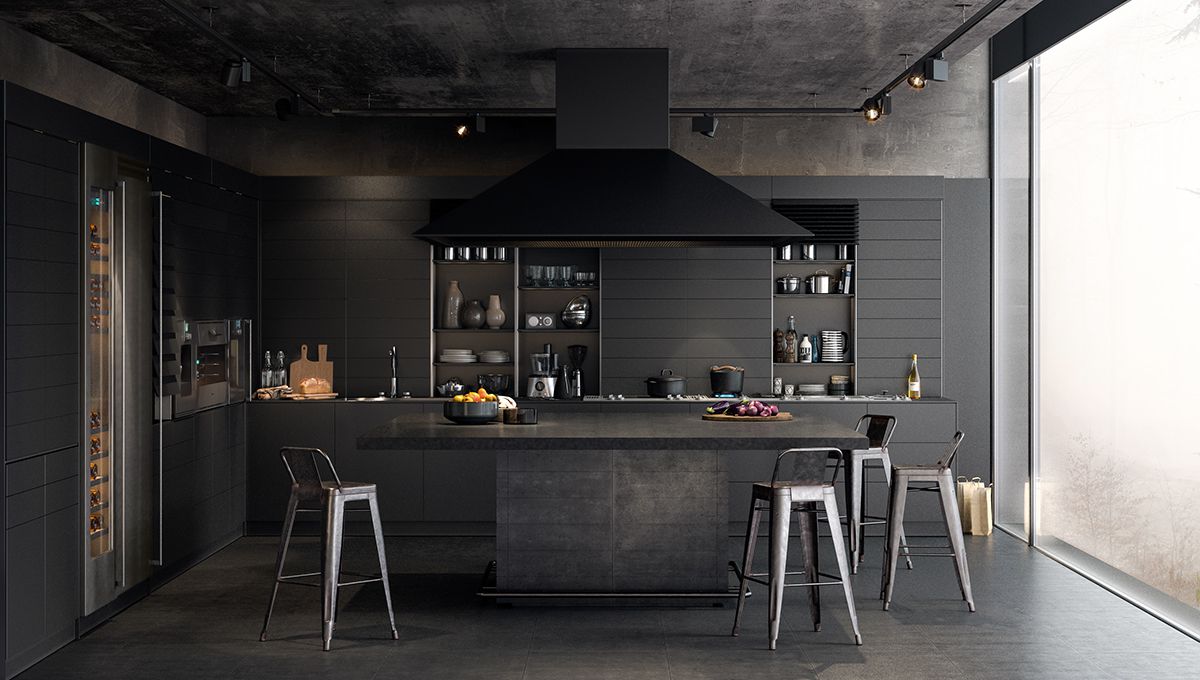 © www.home-designing.com
Have you been rocking classic white kitchen cabinetry for the past 10 years? That's true for most of us. White kitchens have been in style for too long now that designers felt a need to add darker, more modern colors this 2019. We will be seeing bolder black kitchens pairing with light wood, marble counters, or white walls meant to create a beautiful contrast and a dramatic effect to your kitchen space.
Sustainable Décor

© www.bananivista.com
Just like in exterior design, sustainability is equally important in interior design. 2019 interior design trends are all about reducing our footprints on the planet and embracing the eco-friendly approach to improve our happiness, health, and wellbeing. According to Tracy Lynn, owner of a renowned interior design studio in San Diego, items made by hand using sustainable materials are a great way for people to feel grounded in their homes and feel more in touch with the earth and their roots.
It takes minimal resources to achieve sustainable décor that's right for your home. There is no need to buy sustainable furniture. You can simply make use of recycled materials or explore new ways to upcycle old pieces and adjust them to play new roles around the house.
Above were some of the most prominent interior design trends that are very likely to take over in 2019. How exciting do you think those trends are? Tell us in the comments!
Want to see some hot interior design? Check our designer's proposals for this bold Dubai office!